London Deluxe New Website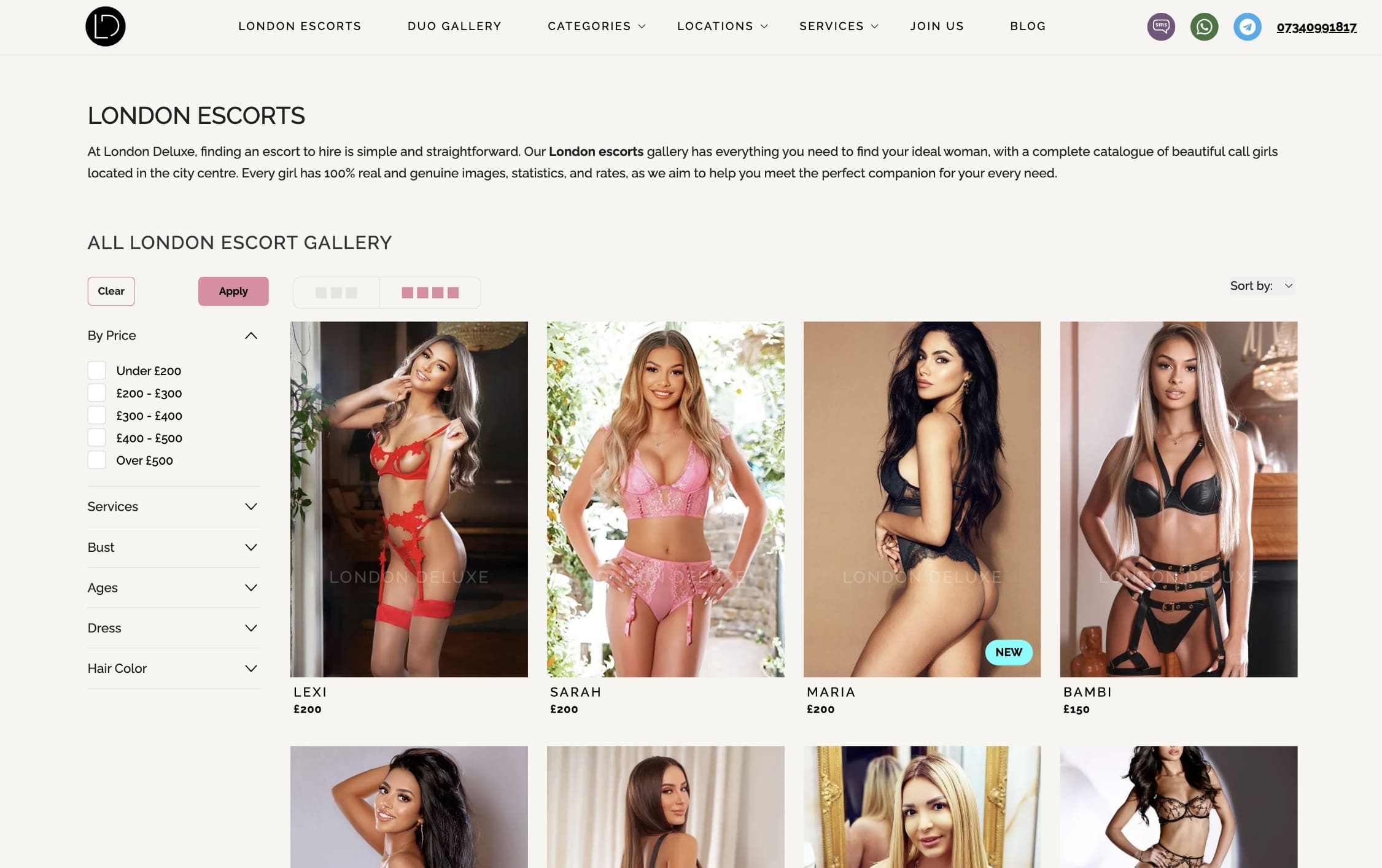 One of the newest agencies London Deluxe has revamp their current website after only being established for 6 months. The website features many new exciting add-ons and UI Improvements.
The company feels the last 6 months has been a great success for the brand with already building up a regular network of clients, they felt the website was ready for a stage 2 haul and approached Adult Creative with their plans.
The new website features a brand new filtering system, which allows viewers to really refine the gallery of models to their exact choice making it easy peasy to find their perfect match.
They have also given a dedicated video gallery as they see this as a growing area within escort profiles as it really gives a try perspective of the models personality.
Even this they have added many new features they wanted to make sure their brand colours and style was kept and this certainly was achieved.
Emma the owner of LD added " London Deluxe is a great brand and we aim for this to be the very best in service and quality. We want our customers to find every type of model in one place from Females, Males to TS and we with the help fo Adult Creative we will achieve this".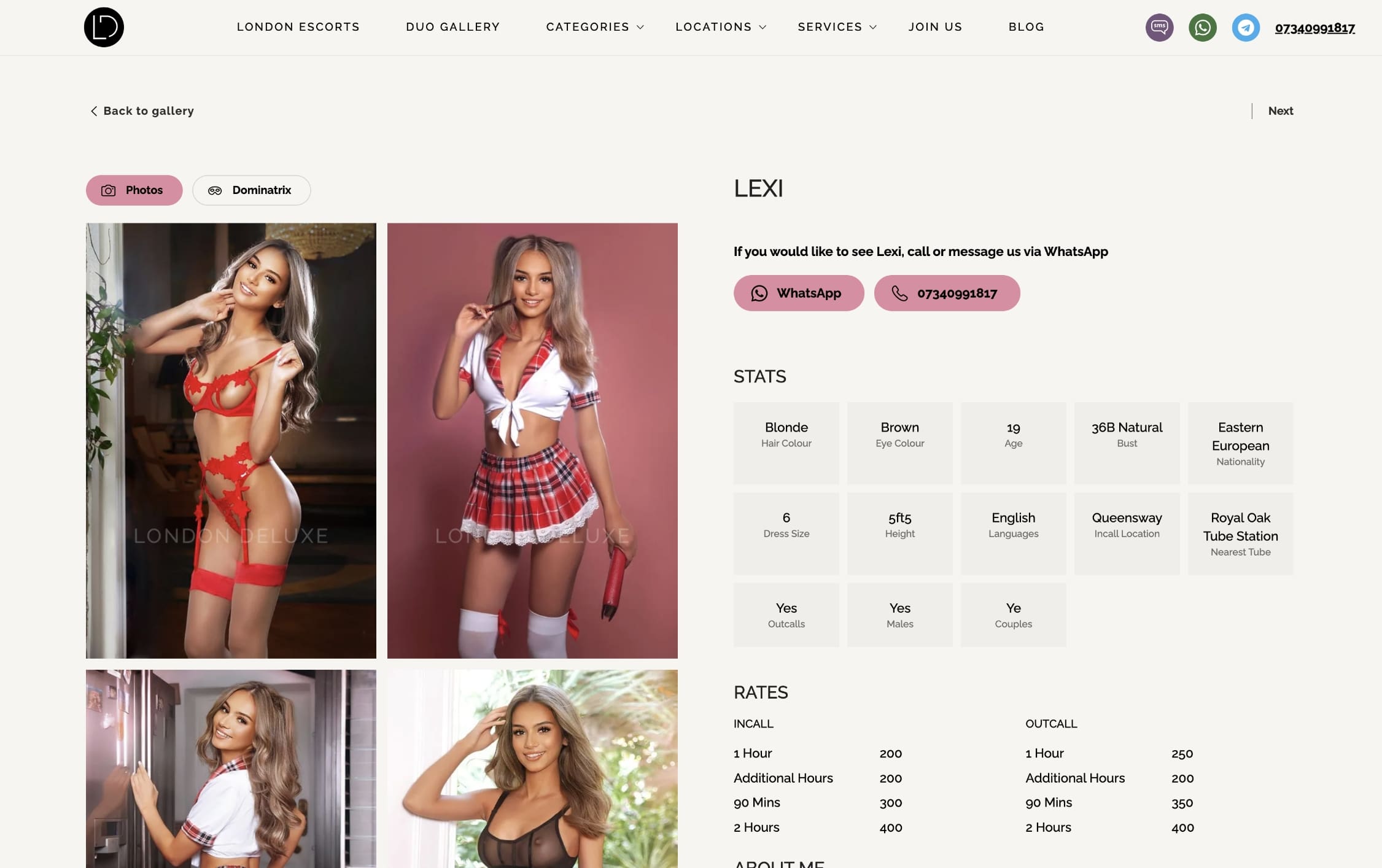 So if you fancy checking out their site click here and enjoy the experience of London Deluxe yourself.
If you like the new website we created for London Deluxe, check out our escort web design page.