The wait is finally over! After 12 months of anticipation, Social Ikon has finally launched their brand-new social media platform and users can't wait to cash in!
Social Ikon is a platform that provides content creators and social media influencers a way to build a fanbase and monetize their exclusive content through bespoke subscription packages and premium (one-time-purchase) content.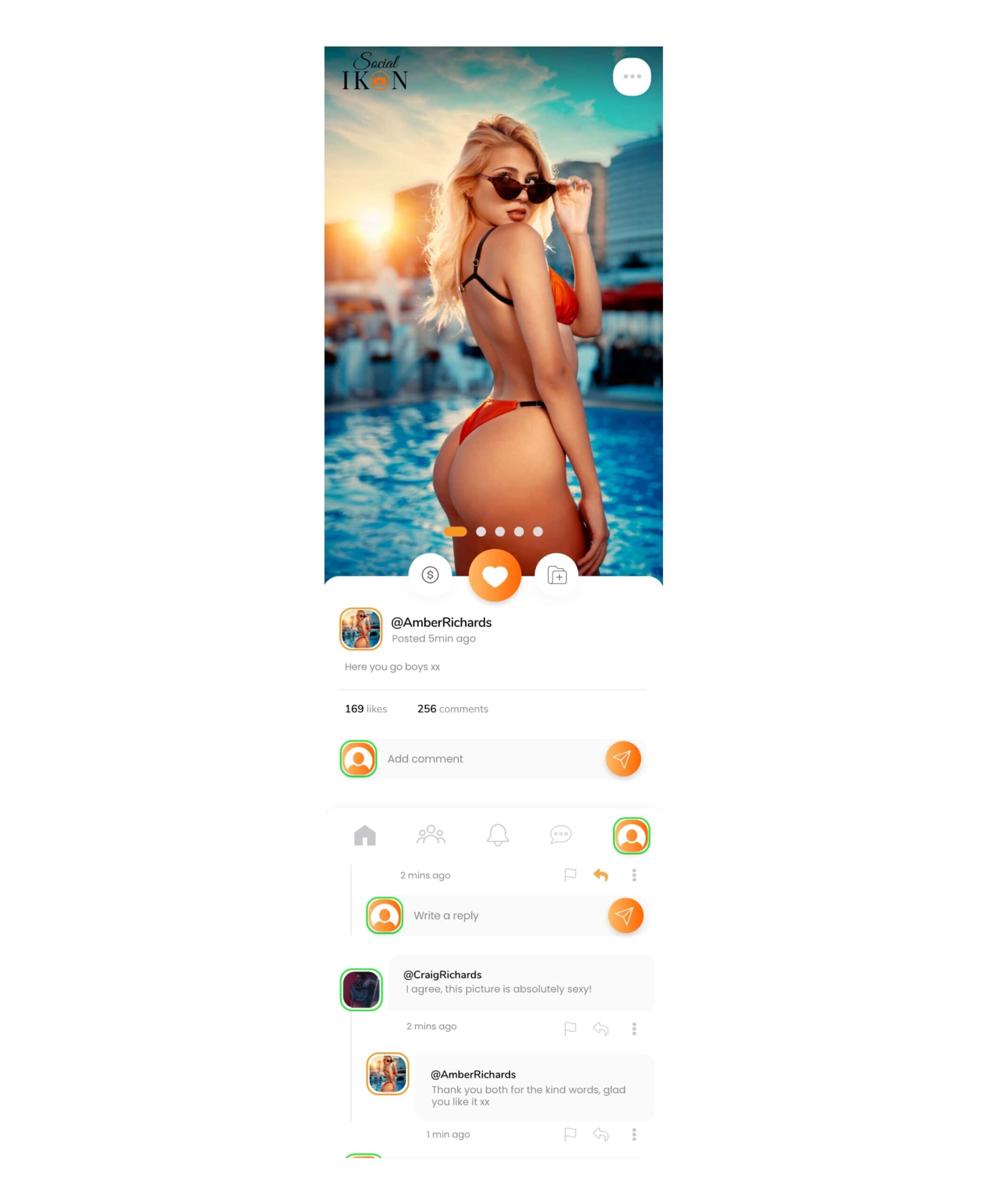 Developing an "Ikonic" Social Subscription website
From the outset, Social Ikon had a clear idea of the audience that they wanted to attract, and how they would do so. Their intention was to target influencers from all walks of life, whether they be fitness bloggers, beauty experts, glamour models, lingerie models, adult content creators or "boudoir models".
"A brand new platform is on the horizon! Don't worry about your content being restricted as @social_ikon welcome all creators! Sign up today, by visiting https://t.co/1HTBRZ3QB7, to find out more! #subscriptionplatform #subscription #comingsoon #newbrand #socialikon #icons pic.twitter.com/WOkhEgMEHT"
— Social Ikon (@social_ikon) November 23, 2021
Now, with a target audience as their muse, Social Ikon designed their website to be glamorous, tasteful and chic, with clear focus on becoming a social subscription platform for the "Elite" class of adult content creators.
Developing such a large-scale website doesn't come without it's challenges either. Adult Creative director of Operations Charlie Cross said about Social Ikon;
"Approaching a project like this puts your whole team to the test. The designer must have an immaculate eye for detail, the developers must consider a huge range of 'use cases' and the server administrators must be able to setup a server architecture that is robust, scalable and secure. Once this has been done you cannot underestimate the challenge of testing a platform like this – each feature was rigorously probed and reviewed until we were certain that this application was ready to go to market".
Clearly, creating a product like this also comes with a huge sense of satisfaction once all the pieces fall together and the application is in the hands of it's users.
The Lead Up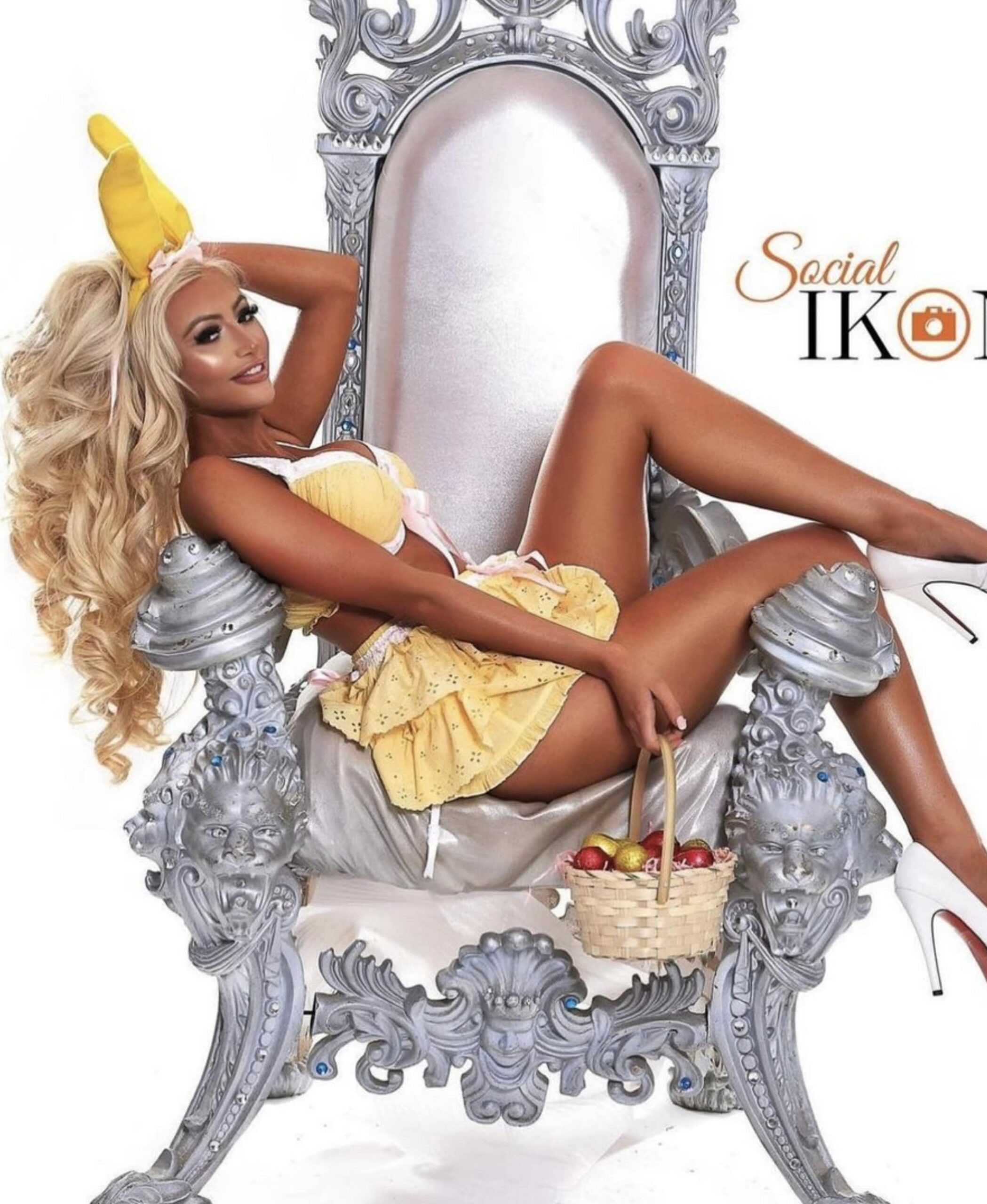 During the lead-up to their launch, Social Ikon hosted various competitions and exclusive events to generate traction and get people talking about their new website.
The first competition that they hosted was a once in a lifetime opportunity to fly to a villa in Marbella, Spain, for a professional photoshoot. A handful of lucky winners had their photographs published in FHM, Maxim and Playboy.
To generate interest in their platform, Social Ikon then offered the first 200 users to register on their platform a chance to win a whopping £2000!
✨🧡SOCIAL IKON £2K #GIVEAWAY🧡✨
To celebrate our platform launching on the 27th February 2022 we are giving the first 200 #contentcreators, who sign up on the day, the chance of winning £2000!!
Visit https://t.co/1HTBRZ3QB7 to register your details, for early access to sign up! pic.twitter.com/S7JqjLEGBi
— Social Ikon (@social_ikon) February 1, 2022
A few weeks prior to the launch of Social Ikon, the owners of the website then announced some sneak peeks to showcase their work in progress. These advanced previews were met with delight from influencers across the web, as they could now see Social Ikon gearing up to launch in the not-so-distant future.
Working with the best 🤩✨
So excited for @littlebarbie18x to join Social Ikon! #newcreator #socialikon #models #thebest #modelling #modelsearch #socialplatform #contentcreators #new #comingsoon pic.twitter.com/53Mym1atUW
— Social Ikon (@social_ikon) January 5, 2022
The Launch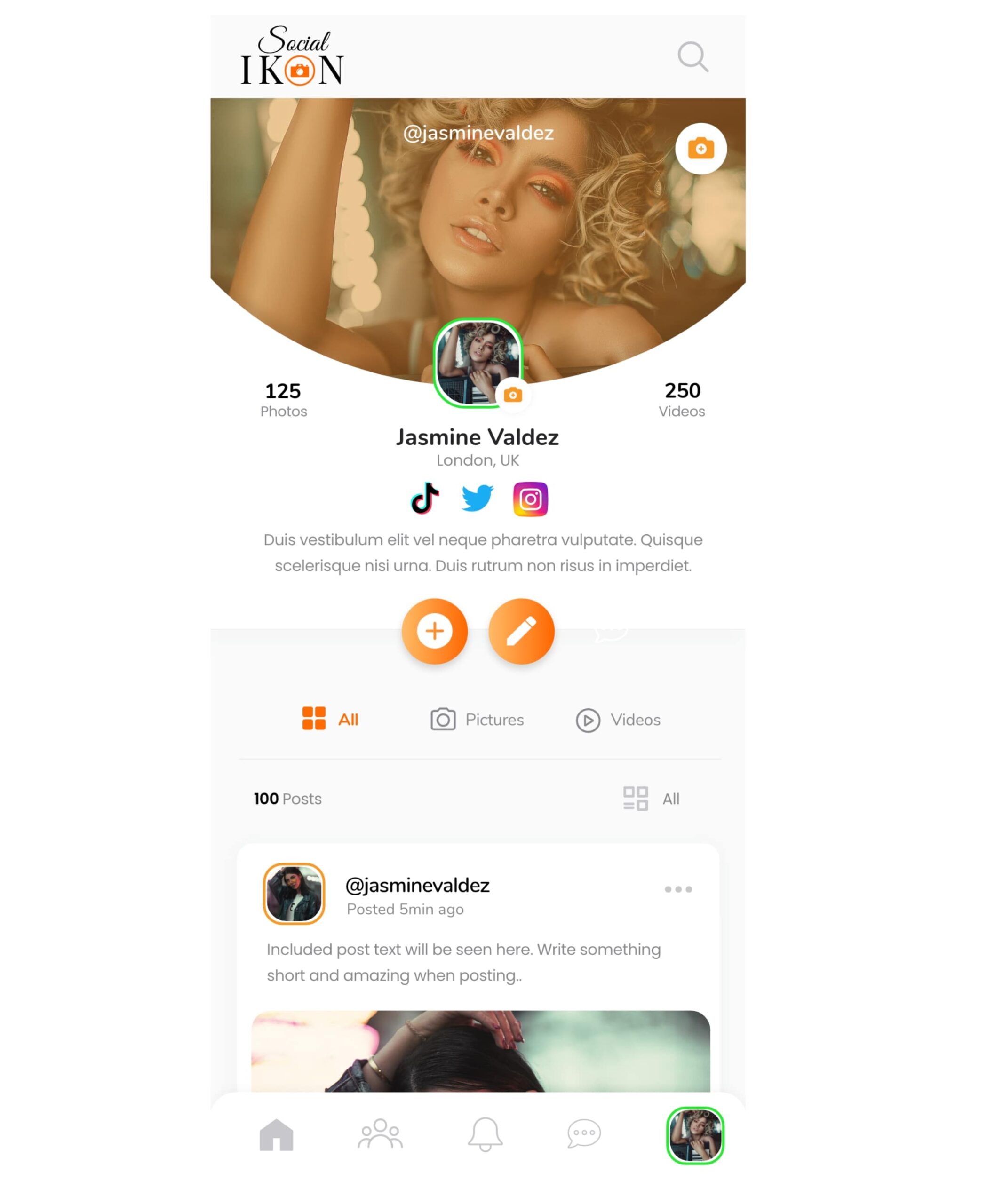 Social Ikon first prepared an "Early Access" launch, whereby only a select few influencers were invited to participate. During this phase, over 200 "alt girls" and influencers verified themselves, setup their profiles and began to post content in preparation for the 'hard launch' set for 16th March 2022.
To celebrate the official launch of Social Ikon, an invite only, red carpet event was held at Hush in Mayfair, London on 24th March 2022. This star-studded RSVP event was hosted by Sophie Kasaei and Kris Boyson and drew in a number of celebrities and high-calibre content creators. Some attendees that turned up to the launch include former Love Island star Megan Barton-Hanson, Rebecca Gormley, Ellieeewbu, Florencegiven, and BeccaEdwards just to name a few.
How to get involved?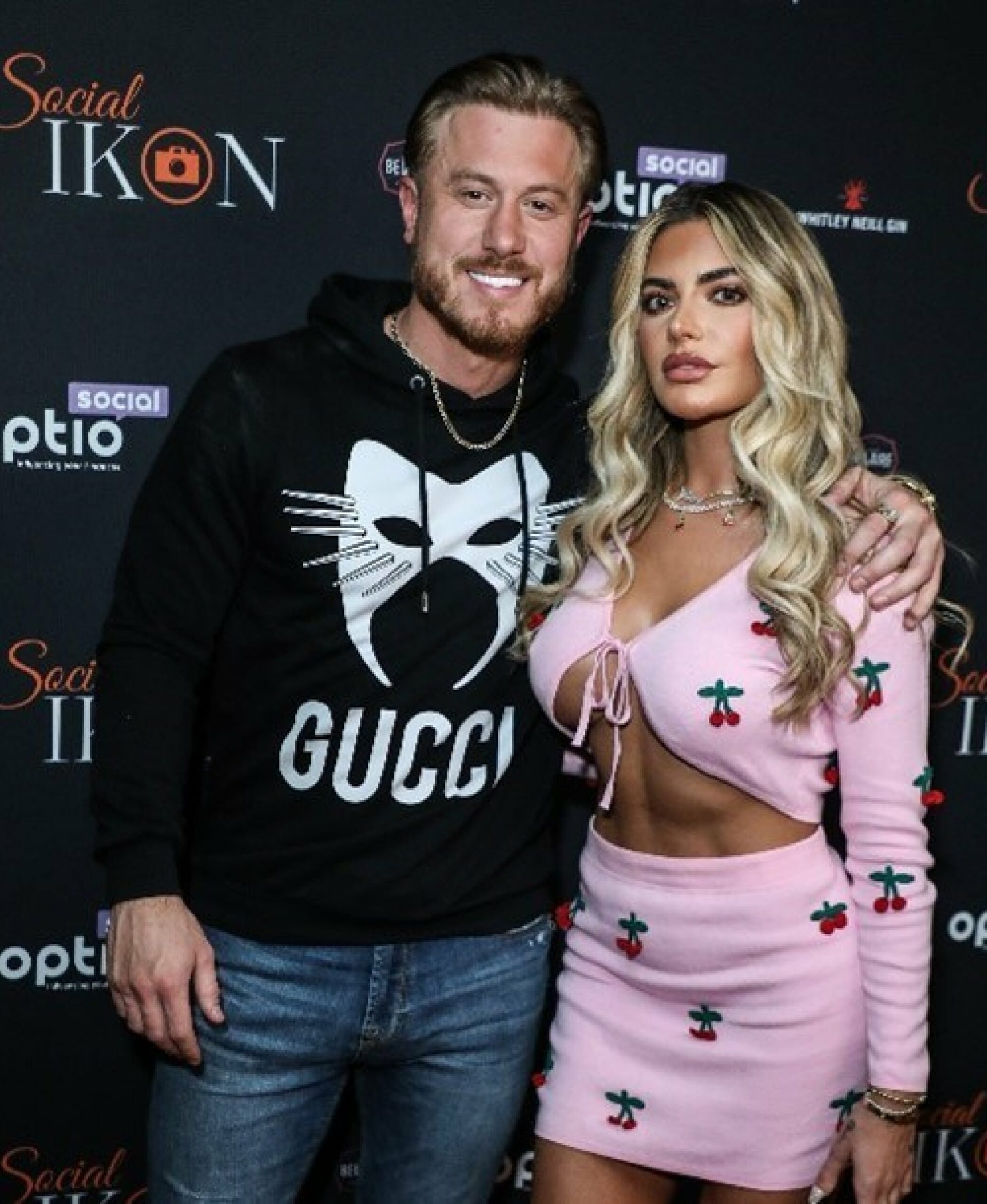 Now that Social Ikon has been officially released, all you have to do is visit https://socialikon.com/, and sign up as either a fan or content creator. Once registered as a creator, you'll have to verify your age as Social Ikon have a strict no tolerance policy towards content uploads that break their T&C such as underage content creators, fake content, revenge porn etc. Verifying your age is a straight forward process and just requires a quick ID likeness check.
Once you're in, you'll be able to set up your first subscription package(s) as either "Free" or "Premium" depending on how you intend to use your account. Now that your package has been set up, all you have to do is start posting content, and promote your Social Ikon page. Once your profile starts to generate traction, you'll be able to monetise your content through subscriptions, pay-per-view content and direct media sales through the messaging area.
Upcoming Social Ikon News
Now that Social Ikon has launched, we all have an exciting year ahead. To start with, as of 24/03/2022 they announced their second annual model competition – this time flying the lucky winners to a photoshoot in Majorca. Winners of this competition will spend 3 nights in a luxury villa, hair & makeup, a photoshoot and a guaranteed feature in a top publication (previous winners were featured in Playboy and FHM).
Aside from competitions, it's also rumoured that Social Ikon have a huge backlog of new features that they will be adding to their website, though no roadmap has so far been shared with the public. We anticipate that the coming year will be spent working closely with their users to take this application to the next level.